May 24, 21 • Peihua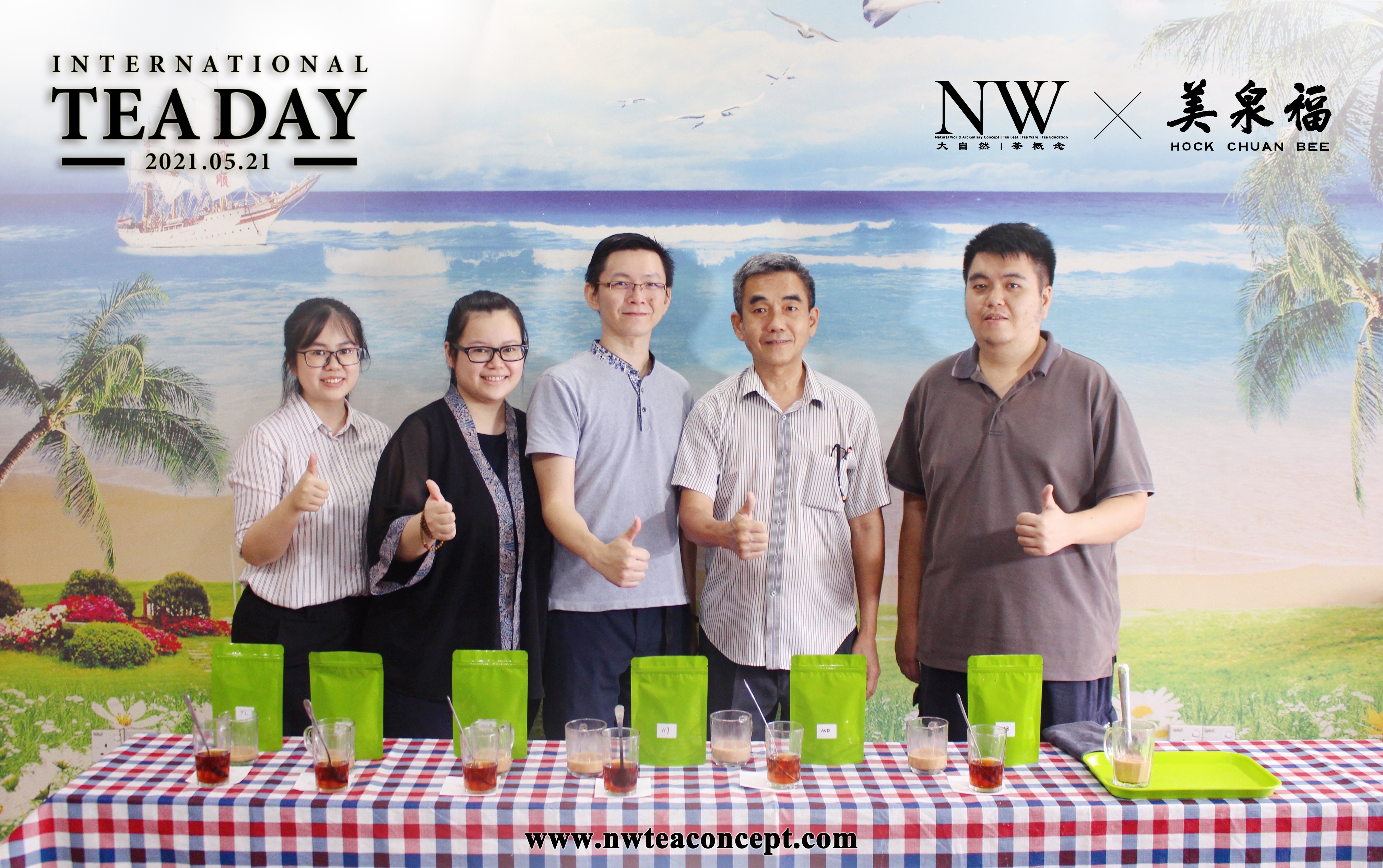 2021 第二届国际茶日 · 红茶粉拼配交流会
[𝗡𝗪 𝗧𝗲𝗮 𝗖𝗼𝗻𝗰𝗲𝗽𝘁 𝗫 𝗛𝗼𝗰𝗸 𝗖𝗵𝘂𝗮𝗻 𝗕𝗲𝗲] Celebrating The 2nd International Tea Day (ITD2021) Black Tea Dust Traditional Blending Session
为欢庆第二届国际茶日,NW Tea Concept 与福泉美茶行(马来西亚传统茶行)举行了一场闭门式红茶粉拼配交流会,由福泉美茶行执事兼马来西亚茶业商会署理会长 李健荣先生 为我们分享在地的红茶粉拼配文化与作业模式。红茶粉拼配文化在马来亚半岛已有近乎百年的历史,而福泉美茶行创立于1948年,在这73年里可说是参与了在地红茶粉发展的过程。在李先生的引领下,我们不仅加深了对我国红茶粉文化的了解,更体验了拼配红茶粉的作业过程以及当中的拼配概念。
This year, NW is celebrating ITD2021 together with Malaysia's traditional tea merchant brand Hock Chuan Bee (HCB), organising a closed event of traditional tea blending session, as Mr. Lee Ken Eng, the Executive Manager of HCB, and also the Deputy President of Malaysia Tea Association (MyTA), sharing his experience and knowledge of tea blending culture of Malaysia. Black tea dust blending has almost 100 years history in the Malay Peninsula, and HCB established since 1948 has participated this history making for over 70 years. On the tea blending session, we not only learn more about the history and its cultural background, but also have the chance to learn how to blend tea under the guidance of Mr. Lee.
521 国际茶日,NW 与您一同品茗欢庆,共襄盛举。
NW Tea Concept wishes All Tea Friends and Tea Farmers "The Best Time is Tea Time!" Happy International Tea Day!